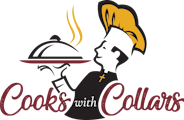 CLICK HERE TO VOTE FOR MSGR TOM AND NOTRE DAME!
2) OR---Drop in Collection Basket or at Notre Dame Rectory (especially large donations), indicate if you want your name listed on the website (or anonymous)---and it will get posted
Thanks for helping to make Msgr. Tom and Notre Dame a winner!